Jon Ochoa , October 16, 2023
Knocking off another First at the 2023 Wild Alaska Pollock Annual Meeting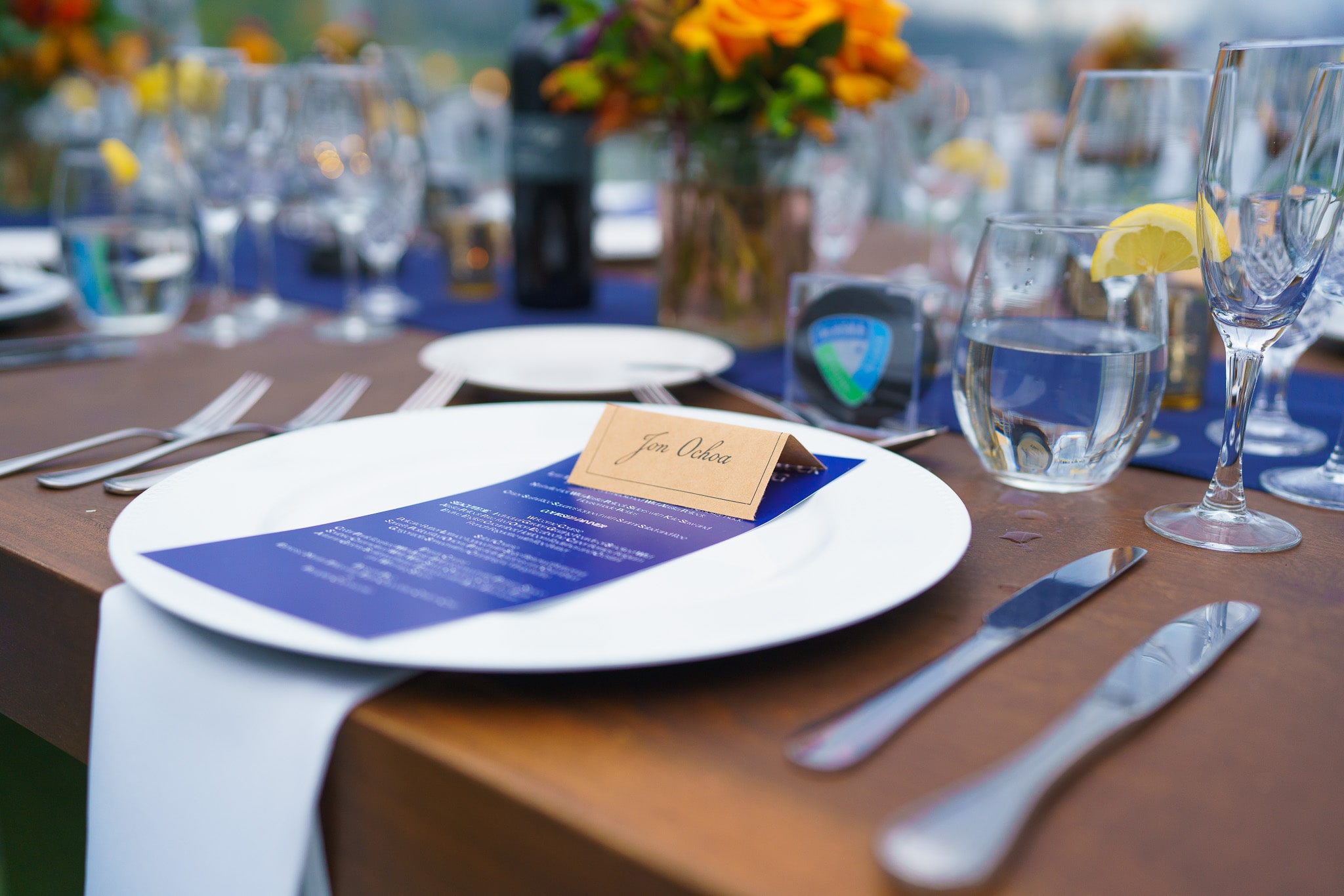 While the Wild Alaska Pollock Annual Meeting might be annual for most, for me it had a different label, the First. While I've been settling into my role here at GAPP, I've had the meeting circled on my calendar since my first week on the job. Not only because I was tasked with creating different "swag" and knick-knacks for all of our attendees, but because of the importance the rest of the GAPP staff placed on knocking this meeting out of the park. While I can say that I thoroughly enjoyed my time getting to know more people in the industry, catching up with people I haven't talked to in a while, and turning the online acquaintances into real-life encounters, the part of me that felt the most proud was the part of me that had seen this year's meeting start from scratch, and being apart of the process that started from general loose ideas into a full-fledged meeting that I'd be able to look back on fondly.
While I was able to catch up with some of our attendees, others may have seen me scrambling around with a camera and being the one person who probably blocked your view for a couple of seconds (If that is the case let me use this platform to apologize) multiple times (again, I apologize). For me, I wanted to capture all of the aspects and moments of this year's Wild Alaska Pollock Annual Meeting because we had worked so hard making sure this was a meeting you wouldn't forget - that is, until next year. Even though I was running around quite a bit, I wanted to listen in to all of the speakers and presentations because not only do I love taking pictures, but because this is my first time in this type of setting; with industry professionals all gathered in one place and sharing insights that were practical, applicable, and interesting to me in my role here at GAPP when I'm not behind the lens.
The influencer panel and insights helped as I've been very involved in our social media and influencer campaigns, so to see the fruits of the labor that Ketchum and the GAPP team have been working on and to be able to hear from and even talk to some of our influencers from the campaign opened my eyes to the work we're doing, and how we can improve. The sports panel was also a highlight as when I first started in my role here, the big thing I worked on in the early stages was the Climate Pledge Arena Partnership. Having been able to be a part of that and then see not only representatives from major Seattle area sports teams, but even Chef Molly during her fireside chat, really made it feel like this year is coming full circle. It felt like even while this year has gone by fast, I can see the results and outcomes of everything we've been able to do.
The funny thing is, there's a study that shows when you're doing something memorable, it's best to be in the moment and not take pictures, because if you rely on the pictures, you'll forget a lot more. And while I generally agree and try to stay in the moment most of the time, the insights and tid-bits that I've been able to pull from the meetings and the interactions I had at the meeting have felt more prevalent than ever the last couple of weeks. And even if I may not remember every single thing that happened during the meeting, I can at least definitively say that, well, I have some nice pictures to look back on.