Margery Schelling, Craig Morris , January 11, 2020
Impressions of China Wild Alaska Pollock processing for Domestic Consumption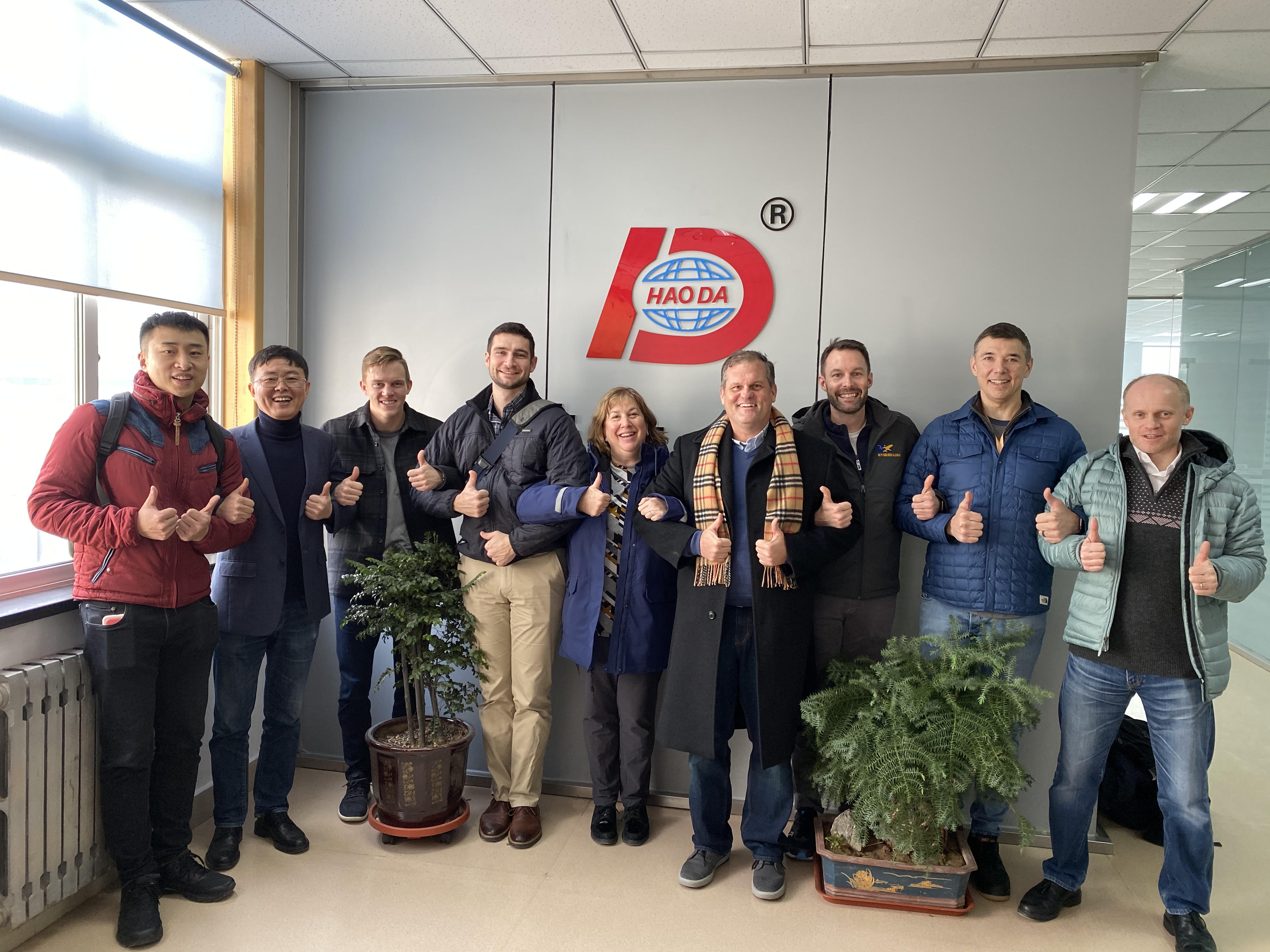 Craig Morris, GAPP CEO and American Seafood's Executive Vice President of Global Marketing, Strategy and Innovation Margery Schelling, reflect on their impressions and key takeaways from the tour of the Beiyang Jiamei in Qingdao, China.

Q: You spent time today touring the processing facilities for one of the largest seafood importers in China. What were your observations of the plant and what can we learn?

Margery: I walked in and I immediately noticed the great attention that was paid to food safety, hygiene and cleanliness. From donning our smocks, hairnets and walking through multiple sanitization stations before even entering the plant to the high level of supervision and quality control in the lines it was clear that the company has set a standard and works hard to exceed all expectations. I also was impressed by how hard they are working to meet consumers where they are—looking at multiple product formulations, huge variety of fish, and even new packaging that is more sustainable and reduces plastic usage.

Craig: For me it was the attention to detail and precision that impressed me the most. The way each fish was hand-fileted and the pride that the employees took in their work to maximize the yield on each fish was absolutely incredible. The skill of that workforce and the training that the company must do to ensure that each product meets exact specifications is truly astounding.

Q: There was a lot of discussion over lunch about how to introduce Wild Alaska Pollock to more Chinese consumers. How do you think we best do that as an industry?

Margery: We have to make Wild Alaska Pollock relevant in traditional Chinese dishes. You look around the table at lunch today and there's a variety of seafood being served in multiple preparations that I think would work well for Wild Alaska Pollock. We have to make our fish available to those preparations. Take traditional Chinese Hot Pot for example-that's hugely popular in China and its popularity is only increasing. How can we make Wild Alaska Pollock for Hot Pot restaurants and market it for use there? Those are the questions we have to be asking.

Craig: I couldn't agree more. It's clear that the Chinese consumer is not familiar with the battered and breaded preparations and if they're going to eat that anywhere, it's maybe while dining out at a popular QSR restaurant. The home cook does not look at a fried product as "healthy," and thus aren't inclined to purchase products presented that way at retail. We have to be looking at how we can present our fish in a way that captures the home-cook in familiar ways.

Q: What did you learn today about changing consumer attitudes and taste preferences an what about that excites you for Wild Alaska Pollock?

Margery: I see this market as the land of untapped market potential. It's clear that the provenance of "Alaska" is very compelling to consumers here, and having that traceability back to Alaska is a clear selling point. Beiyang Jiamei has invested to create the capability to package products in a vast array of forms for multiple eating occasions and are really focused on thinking about where their consumer is going and meeting them there. You look at what they're doing around sustainability and investing in multiple packaging options and reducing plastic waste because that's what younger Chinese consumers in the bigger cities are looking at. They're thinking about the future. I also think it's interesting to look at the popular cuisines right now in China with Szechuan and Japanese leading there. How can Wild Alaska Pollock position itself to fit into those cuisines and market our versatility? The majority of seafood consumption in China is at home and companies like Beiyang Jiamei are focused on that market. I'm excited to see Wild Alaska Pollock with its story and clear attributes over other seafood continue to be utilized by this processor and identify new ways of presenting our fish for consumers here.

Craig: At lunch we heard about how fish used to be consumed in China as the whole fish on a plate, for two key reasons. First, because there used to be multiple generations living in the same roof, so you needed a large fish to feed all those mouths. Secondly, because it was considered unlucky to serve a fish without a head and tail, or "a beginning and an end." Today, those reasons no longer hold to be true—the average household size in China is 3-4 persons and convenience, just like in the U.S., is king. Consumers here work long hours and don't want to come home and cook an elaborate dinner, they want the convenience of a single fish portion to serve. Beiyang Jiamei is working to do that and this was evident in our tour today. They had a variety of freezer packages of single-portion pieces of a variety of fish and seafood—even baby food portions—to make it easy for the consumer. And, similar to product innovations in Europe, they're investing more in development of meal kits: seafood products that come pre-sauced or marinated and with a side, all to provide consumers that convenient, complete meal. That packaging is also a testament to the rapid nature of the Chinese lifestyle, with more and more younger consumers relying on grocery delivery and e-commerce to do their food shopping. While their parents and grandparents may have gone to bargain at the wet market, today's millennial consumers are ordering their frozen fish to be delivered for dinner that night and taking it one day at a time.

Q: What's your 'last word' on the market here, after our meetings today?

Margery: I think it's smart to focus on the younger consumers and the areas in China that have traditionally not eaten seafood—the more inland areas. We learned today there's huge opportunities to increase seafood to those demographics and that's where I think we should focus our efforts.

Craig: It's clear that those are where we need to focus but I think more work needs to be done—in partnership with some of these companies we've met thus far—to conduct some more research and determine just how we position our fish. Wild Alaska Pollock has always been in this market, but perhaps we need to reintroduce it with a new name or a play on words that is very popular here so that the Chinese consumers get excited about it and are more familiar with its story.