Jon Ochoa , June 02, 2023
From Nets to New Beginnings: American Seafoods' 2023 Net Recycling Day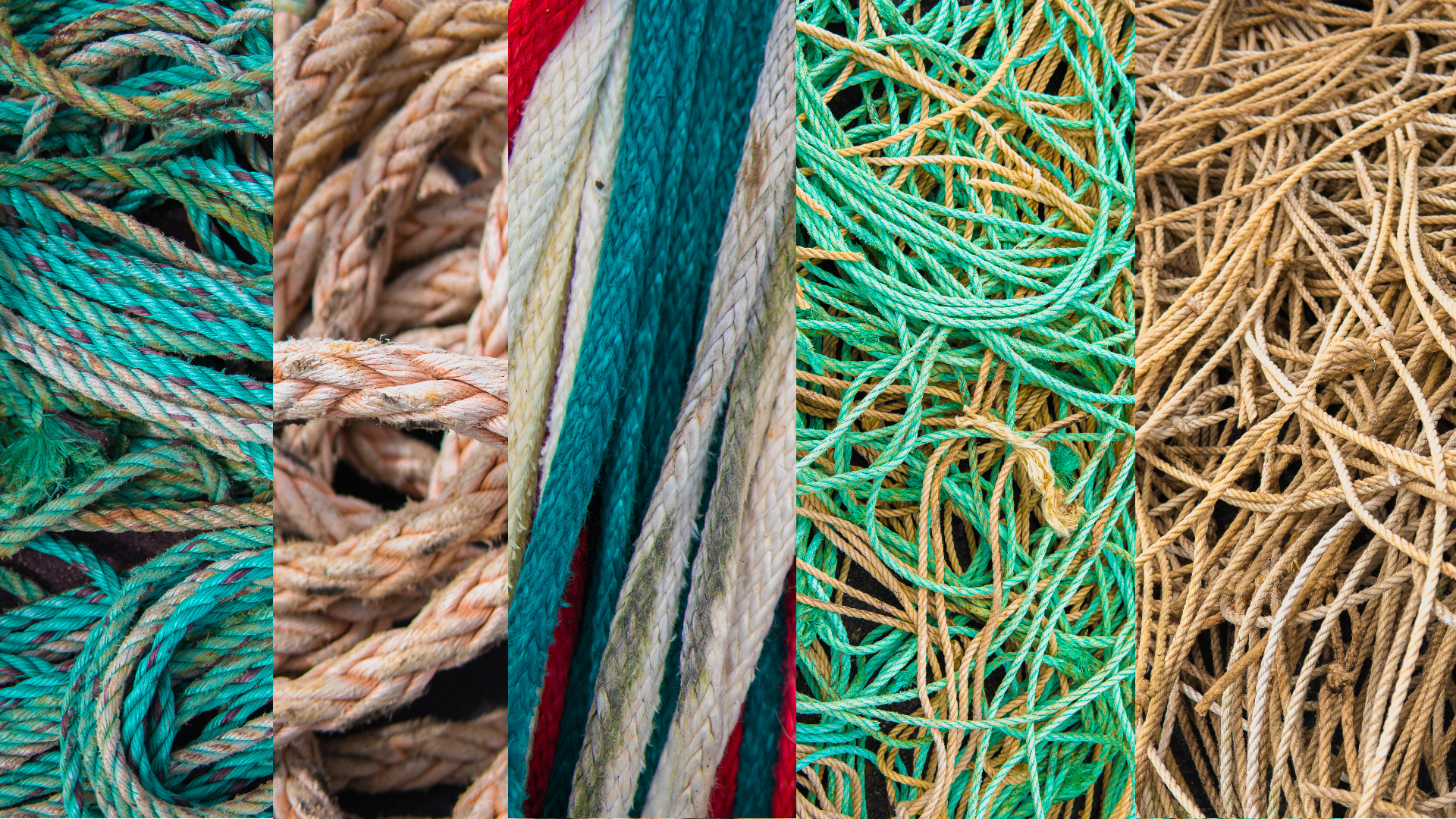 Volunteering has always been a part of my commitment to making a positive impact, so when the opportunity arose to lend a hand at American Seafoods' 2023 Net Recycling Day in collaboration with Net Your Problem, an organization dedicated to recycling end-of-life fishing gear, I jumped at the chance. This event not only showcased the industry's deep commitment to sustainability but also allowed me to contribute to a cause I truly care about.
I arrived at 8:30 am, and the enthusiasm radiating from both the Net Your Problem and American Seafoods' teams was infectious. Nicole Baker, the founder of Net Your Problem, passionately spoke about the importance of net recycling and how it became her personal mission. Having worked as a North Pacific groundfish fisheries observer, Nicole's interest in recycling fishing nets was sparked by the collaboration between Parley for the Oceans and Adidas, where they turned confiscated nets into sneakers. Since 2015, she has been actively seeking out fishermen with nets to dispose of and recyclers willing to accept them.
With a nametag in place and a wild guess of how many pounds of rope we were about to recycle written on a tiny piece of paper, it began and I mentally prepared myself for the day's tasks. The American Seafoods team gave us a comprehensive safety talk before arming us with small green and pink knives, turning us into a small army of sustainable soldiers ready to take on the nets. Without organizations like this, these nets end up in landfills.
The nets were stretched out before us, a vast labyrinth of intricately woven materials. We quickly discovered that these nets were comprised of different components that needed to be carefully separated for effective recycling. Seeing everyone come together, diligently sorting through the nets, and ensuring each material found its rightful place, was truly inspiring. We were divided into teams, led by captains from the previous net recycling event, and assigned to either the north or south nets. My team was tasked on taking on the southern nets, and without hesitation, we set out to deconstruct the net. There was a mix of anticipation and satisfaction with each slice of the knife. While my initial focus may have been a bit misplaced by putting too much energy into the early stages of the day, the feeling of progress and contribution made it all worthwhile.
After three and a half hours of focused work, we took a well-deserved lunch break. As I looked at the significant progress we had made in such a short time, I couldn't help but be amazed. The initially intimidating nets had transformed into manageable segments, thanks to the unwavering dedication of the passionate volunteers.
The final phase involved packing the ropes into large bags, presenting a new set of challenges that required different muscles and coordination. Forklifts came to our aid, lifting the heavier ropes, while the rest of us, including myself and other volunteers, eagerly grabbed onto piles of rope and heaved them into the waiting supersized bags, with someone holding the bags open. These were no ordinary ropes--they were weighty, turning the event into an unexpected but effective full-body workout.
As we completed the task (ahead of schedule might I add), I had to take a step back and look at all the work we had done. Although I was physically exhausted; the knowledge that we had all played a part in a greater sustainability initiative was well worth it. It was great to actively contribute and work with a company whose mission is to promote sustainable practices within the industry.
My experience at American Seafood's 2023 Net Recycling Day went beyond a day of physical labor; it stood as a testament to the industry's unwavering commitment to sustainability. Through the collective efforts of dedicated volunteers, organizations like Net Your Problem, and companies like American Seafoods, we have the power to make a tangible impact on environmental stewardship. Participating in such initiatives reaffirms my belief in the potency of collaboration and strengthens my dedication to fostering a more sustainable future.