Craig Morris , June 12, 2023
Filet-o-Fish for Breakfast?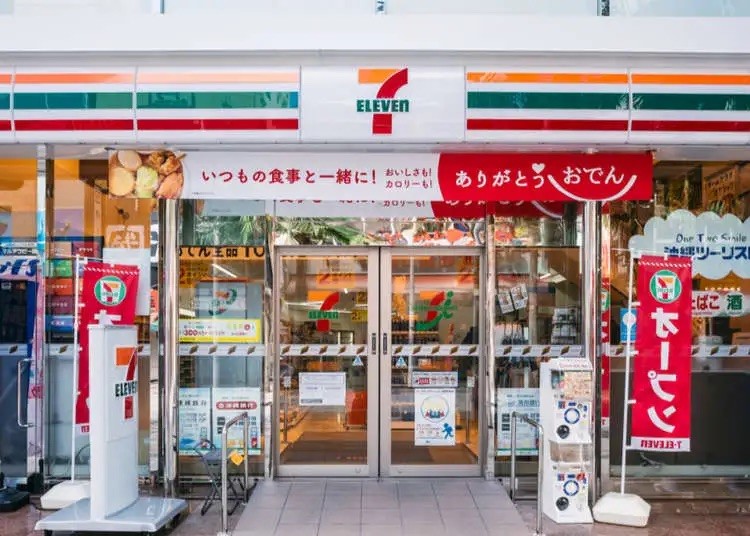 Japan is a culture of seafood eaters. I'm always struck by this notion when visiting the amazing country and the neighboring Asian nations. Quite simply, they are more accustomed to incorporating seafood into their diets and, frankly, very much enjoy it. Even with recent trendlines showing the "westernization" of their diet with meat consumption increasing in Japan, the population remain seafood lovers. Full stop.
Last week I accompanied United States Department of Agriculture Under-Secretary for Trade Alexis Taylor on a trade mission to Tokyo and Osaka. Whenever I'm abroad, I always hunt down a McDonalds. Not only do I get the chance to have a little taste of home, but more than that, I love to see the local offerings that McDonald's has around the world. It's always micro-chasm of local fare that somehow still ties back to the core menu items made famous by the 'golden arches'.
More poignant, as part of the mission, we had the opportunity to hear from McDonald's Japan Chief Communications Officer Jonathan Kushner who spoke about the McDonald's business in Japan and answered questions. Of course, I couldn't pass up the opportunity to ask Jonathan about seafood on the McDonald's menu, specifically Wild Alaska Pollock. In response, he highlighted the numerous menu items containing seafood—from a shrimp burger to a limited-time-offering Salmon burger to, of course, the famed Filet-o-Fish. What's even more special about the Filet-o-Fish in Japan? Well, it's available all day long—including for breakfast. And, according to Jonathan, it's quite the popular breakfast item.
Naturally, I had to go and explore this phenomenon for myself. Sure enough, there at 9 a.m. Japan time was the Filet-o-Fish on the menu board at McDonald's.
McDonald's and other quick-serve restaurants (QSRs) are eminently popular in Japan—a culture where convenience is king. For convenience, outside of the market leader convenience store 7-ELEVEN, ubiquitous names Lawson, FamilyMart, and Ministop reign supreme. And what are all of these stores readily stocking? Delicious (and I mean delicious) Wild Alaska Pollock fish sandwiches available morning, noon and night. But they're also carrying more and more snacks. What any visitor will find is that surimi seafood is killing it in that setting, as well. I saw huge aisles of surimi seafood snack sticks and imitation crab sticks ready for on-the-go consumption and quick meals and snacks. These items, made from Wild Alaska Pollock, are flavored both as other popular seafood like scallop and salmon but also in traditional flavors like teriyaki and more. But the love of seafood doesn't stop there. Peruse the ready-meal aisle at any of the hundreds of convenience stores and you'll find Wild Alaska Pollock roe pasta—ready to simply heat and eat.
And speaking of roe, guess what one of the most popular Father's Day gifts is? Beautiful boxes of Mentaiko or Tarako (Wild Alaska Pollock spiced and flavored roe products) artfully arranged and presented in gift packs sold in the highest-end retail stores. Wow.
The abundance of Wild Alaska Pollock got me thinking: if we want Americans to #eatmoreseafood for our #seafoodchallenge then we need to make it available at all mealtimes, in all formats and everywhere. In convenience stores. At QSR restaurants. At retail. And we have to remove the stigma that seafood is only for dinner. We have to lean into the notion that healthy, sustainable seafood like Wild Alaska Pollock is perfect for any eating occasion and all hours of the day (and night!).
Why shouldn't the Filet-o-Fish be breakfast? Why can't you snack on some surimi sticks as easily as you could string cheese for a midday pick-me-up? Why not give your dad the gift he really wants: Wild Alaska Pollock?
We have to continue to tout the benefits of seafood consumption for health, for sustainability, with Americans from coast to coast. We have to continue to present them with seafood options wherever they are so that it is in their face. And we have to continue to bring recipes and meal ideas that include seafood to consumers through influencers and social media so they see that seafood is indeed accessible for all eating occasions.
That's part of the reason why the Association of Genuine Alaska Pollock Producers (GAPP)'s Partnership Program is so important: because working with brands that are bringing Wild Alaska Pollock to consumers in new ways is challenging the norm for Americans and getting them to #eatmoreseafood. Take our work with Neptune Snacks, for example. Neptune in bringing Wild Alaska Pollock to consumers in the form of delicious, sustainable jerky perfect for convenient snacking.
For Americans, seafood culture isn't ingrained like it is across Asia. But that doesn't mean we can't learn from their culinary history and push Americans to think about seafood differently. If we really want Americans to eat seafood twice a week, we need to give them more easy opportunities to do so.
So, here's my first public push @McDonald's: let's bring the Filet-o-Fish to the breakfast menu!