June 06, 2022
GAPP Seeks Stand-Out Product Innovation and Promotion Concepts for Funding Awards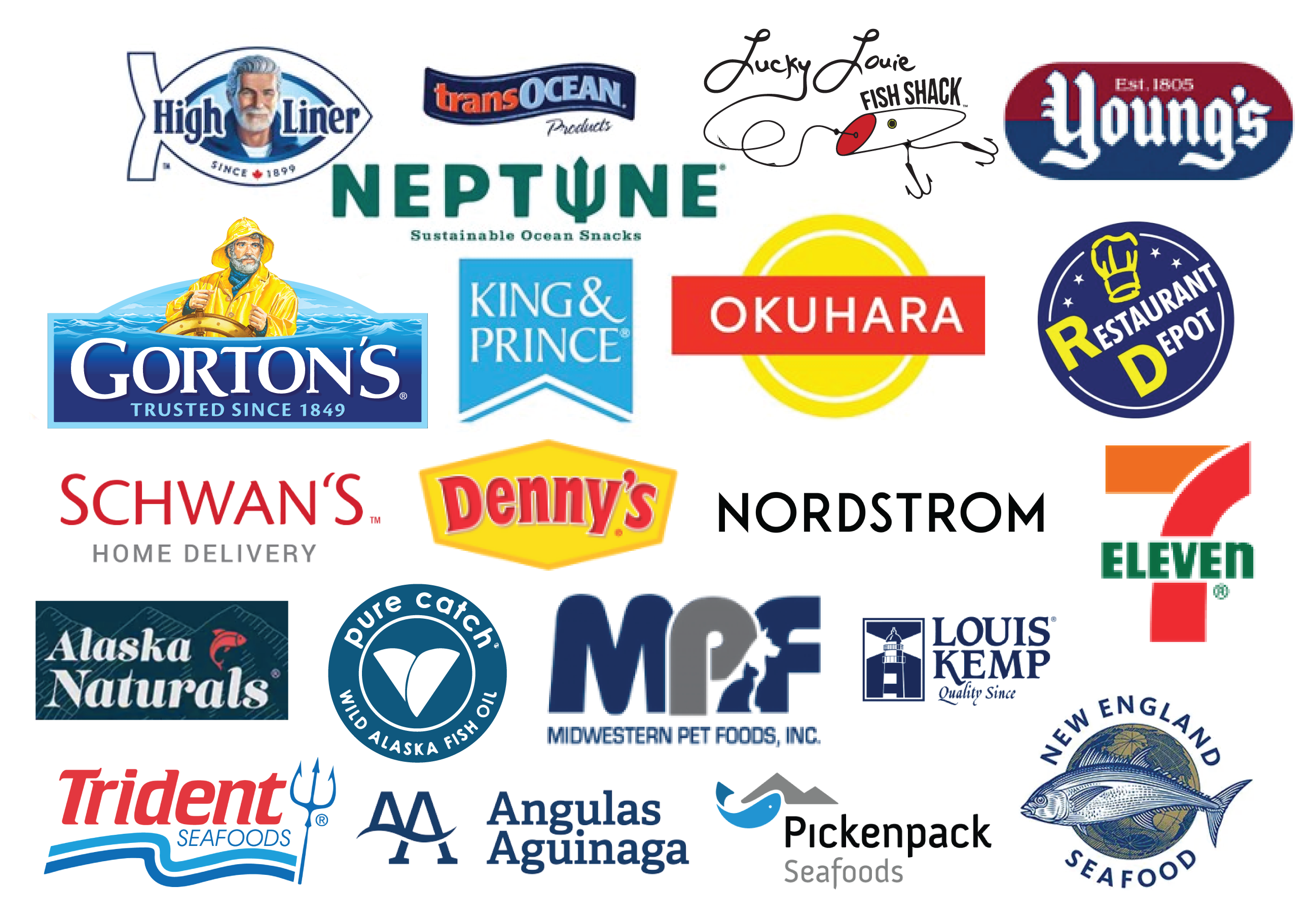 SEATTLE, Wash.— The Association of Genuine Alaska Pollock Producers (GAPP) is actively seeking cutting-edge proposals for its next round of Partnership Program funding. GAPP has expanded the Program this year to focus on global opportunities for Wild Alaska Pollock with specific emphasis on project ideas in "growth areas" for the fish as identified through GAPP's proprietary research including its recently released "Wild Alaska Pollock 2040" Report.
"The global food sector is now, perhaps more than ever, ripe for disruptive innovation and break-through promotions," said Craig Morris, GAPP CEO. "Are you a dreamer that's looking to bring a new idea to fruition using arguably the most perfect, sustainable and nutritious protein on the planet as the 'not-so-secret' ingredient? Do you already feature and love Wild Alaska Pollock and want to make an even bigger splash with consumers around the world? This Program is designed to partner with you for our mutual benefit and to give consumers what they're hungry for."
GAPP welcomes proposals from any organization, in any country, with a desire to build awareness and demand for Wild Alaska Pollock in those specific marketplaces. The goal is to communicate the species' storied attributes, with particular focus on bringing this fish into new channels, new formats, or associating it with new influencers and/or recipes. All product inputs will be considered—fillets, surimi, roe, fishmeal or oil.
GAPP's research has identified key growth areas for Wild Alaska Pollock that are of particular interest in this round of funding. Specifically, GAPP will give particular emphasis to programs that take place in "favorable" or "very favorable," as identified by the Wild Alaska Pollock 2040 research.
Additionally, GAPP is also placing specific emphasis on growth areas within certain segments. At retail, GAPP is particularly interested in programs that highlight Individually Quick Frozen (IQF) fillets, surimi seafood products, roe, fish oil or those that use Wild Alaska Pollock as an ingredient in a new innovation like snacks, pastas or even pet foods.
Another identified growth area is the restaurant space. Consumers look to chefs and restaurant menus to introduce them to seafood so programs in fast-casual or corporate restaurants will be viewed with added interest.
"We've launched several restaurant programs over the last several years and learned that the opportunities for mouthwatering Wild Alaska Pollock dishes are strong" says Morris. "When chefs get their hands on this incredible species, the ideas and dishes are boundless because of Wild Alaska Pollock's versatility, value and unmatched sustainability story."
Now in its fourth year, the GAPP Partnership Program has allocated more than 6.5 million dollars of matching funds to launching new Wild Alaska Pollock products, seeking placement for the fish in new channels or raising awareness of key Wild Alaska Pollock attributes through influencer and other marketing campaigns. GAPP will provide matching funds to all projects chosen. Past programs have included the launch of retail innovations, new restaurant partnerships, social/influencer campaigns, and packaging ideas. 
"This successful program continues to help us reach our goal of increasing the awareness and demand of Wild Alaska Pollock" said GAPP interim Chair Doug Christensen. "We are elevating the species and introducing this amazing fish to new consumers in new forms and channels every day and ultimately building robust global demand."
GAPP has updated the application and requirements for the partnerships and encourages all interested applicants to visit the GAPP website. GAPP will also host an informational webinar to answer questions from applicants prior to proposal submissions on July 11, 2022, at 11:00am PDT. Register for the informational webinar here.
All proposals are due to GAPP by August 12, 2022, and will then be reviewed by the GAPP Partnership Program Committee and the Board of Directors. Final funding announcements will be made by mid-September. For more information or to view past Partnership Program funding recipients, please visit https://www.alaskapollock.org/about-us/partnership-program.