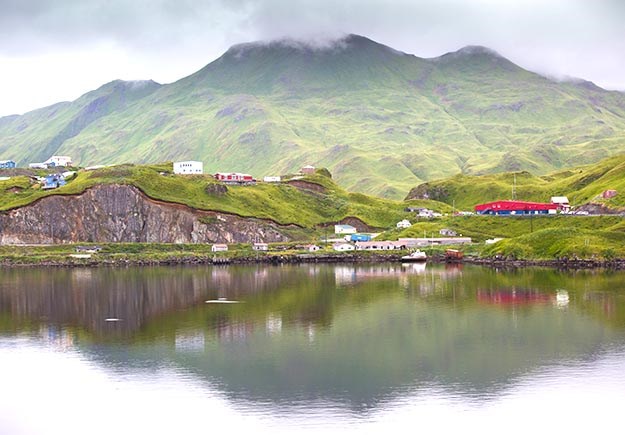 GAPP ANNUAL MEETING
CELEBRATING OUR PERFECT PROTEIN: WILD ALASKA POLLOCK
October 29, 2019
World Trade Center
Seattle, Washington
Agenda
10:00 a.m. Opening Remarks
Craig Morris, CEO
10:10 a.m. Celebrating Wild Alaska Pollock
Senator Murkowski *
10:30 a.m. Fantastic Fishery Update
Ron Rogness, GAPP Consultant
11:00 a.m. Building a Brand for WAP
Ketchum Team—Results from WAP Narrative Development Work
12:00 p.m. A Word from Our Sponsors
Sponsor Announcements
12:10 p.m. LUNCH
Captain Jack Molan, Annual Meeting Master of Ceremonies
1:00 p.m. GAPP Website Reveal
GLG Team
1:20 p.m. Making our LCA Successful
Quantis Team
1:40 p.m. WAP was Sustainable Before it was Sexy 
Matt Tinning, Moderator
Karl Bratvold, Starboats
George Chamel, Council Fire
Dave Witherell, ED for NPFMC *
2:40 p.m. WAP Meet World! 
Moderator: Torunn Halhjem, Trident
Takashi Matsumoto, UniSea
Mr. Kenji Uchida, Nissui
Stuart Caborn, Young's Seafood 
Pickenpack/Greenland Seafood *
3:40 p.m. Keynote Speaker (TBD)
4:25 p.m. North American Partnerships Panel Discussion
Moderator: Margery Schelling, American Seafoods
Jill Cronk, True North *
Craig Murray, High Liner Foods
John Salle/Oberon Sinclair, Trident Seafoods
Chris Hussey, Gorton's Seafood
5:15 p.m. Closing Remarks
Craig Morris
2019 ANNUAL MEETING
On October 29, 2019, GAPP held its first-ever Annual Meeting at the World Trade center in Seattle. The event was themed, "Celebrating our Perfect Protein: Wild Alaska Pollock."
The agenda and day were focused on networking, brainstorming how to best take advantage of opportunities, and overcoming challenges.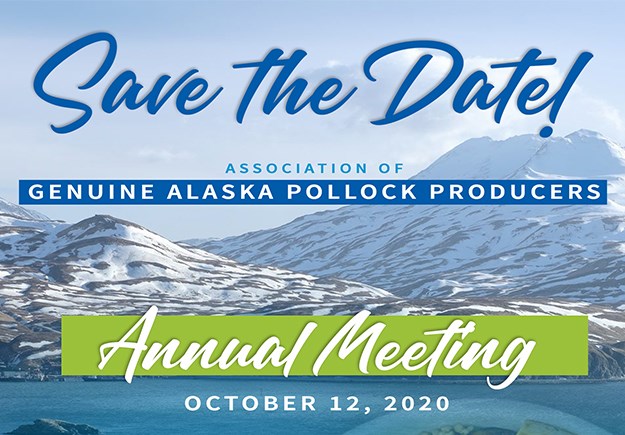 SAVE THE DATE FOR THE 2020 ANNUAL MEETING
The second-annual GAPP Annual Meeting will be held on Monday, October 12, 2020 in Seattle, Washington. Don't forget to save the date and check back for event updates.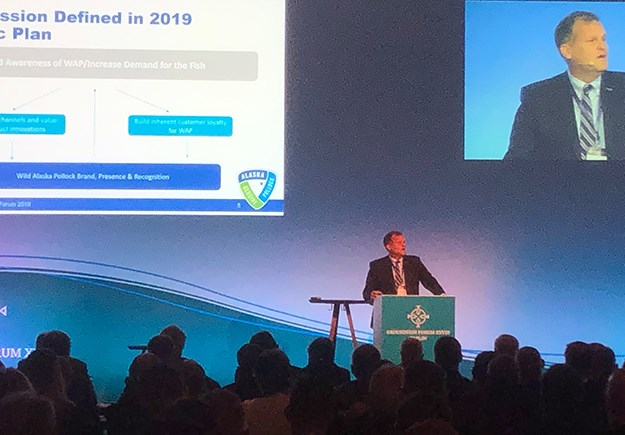 GLOBAL OUTREACH
GAPP staff also routinely participates in events in Seattle, Washington, Washington D.C., and around the world. Recently, GAPP CEO Craig Morris spoke at the 2019 Groundfish Forum in Berlin, Germany where he gave a market update on the Wild Alaska Pollock fishery and announced the new European Partnership Program.